Get started with a Public Garden.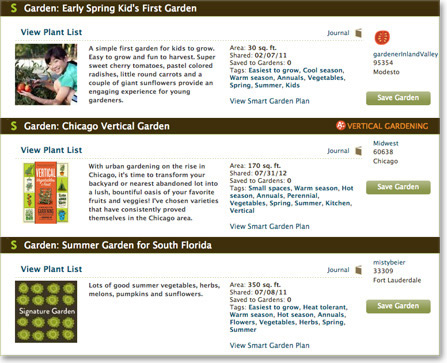 All the work has been done for you.
It can be overwhelming to start a garden for the first time. Why not start with a Public Garden instead?
Public Gardens are gardens made public and shareable by any member of Smart Gardener. A Public Garden includes all its plants, the layout, plan, and Journal for that Garden. Any other Smart Gardener member can view it, copy or save it.
Save any one of these gardens from this growing gallery of templates, then use it as is, or edit it in any way you want to make it yours.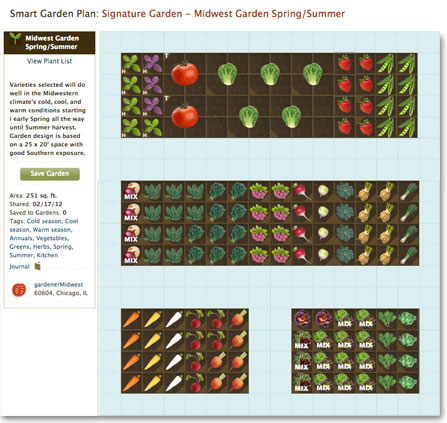 Share your garden.
Your garden's growing conditions, plan, plants, and Journal, are all part of a unique collection you have put together. By sharing it, you not only show others your garden design and plant selection, you also help others get inspired.

The more we share the Gardens we create, the more people will find it easy to get started!
You'll find Public Gardens under the CONNECT menu.