how it works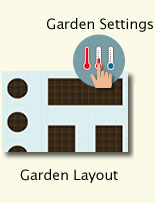 Set up
your Garden
Once your settings reflect your growing conditions, you can layout the size and shape of your garden beds.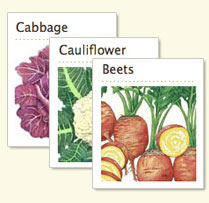 Add Plants to Your Garden
Choose plants for your garden from a wide variety of categories suitable for your growing conditions and add them to your garden.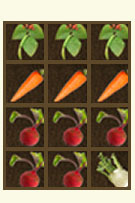 Create your Smart Garden Plan
Get a Plan created just for your garden based on your plants, layout and growing conditions.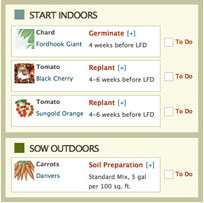 Receive your Weekly To Dos
View your prep, plant, care and harvest To Dos all in one place and receive them weekly in your email too.
Gardening Guide
An in-depth reference on organic vegetable gardening.
Shopping List
Purchase your plants or take the list to your local nursery.
Public Gardens
Share your Garden with the community for anyone to use.
Dynamic Journal
Add notes while the Journal auto-tracks all your activities.