Crop Rotation: A way to boost
Crop rotation is the practice of growing a series of different types of crops in the same area across a sequence of growing seasons. It reduces reliance on one set of nutrients, pest and weed pressure, and the probability of developing resistant pests and weeds. A common scheme entails planting leaf-fruits-roots-legumes.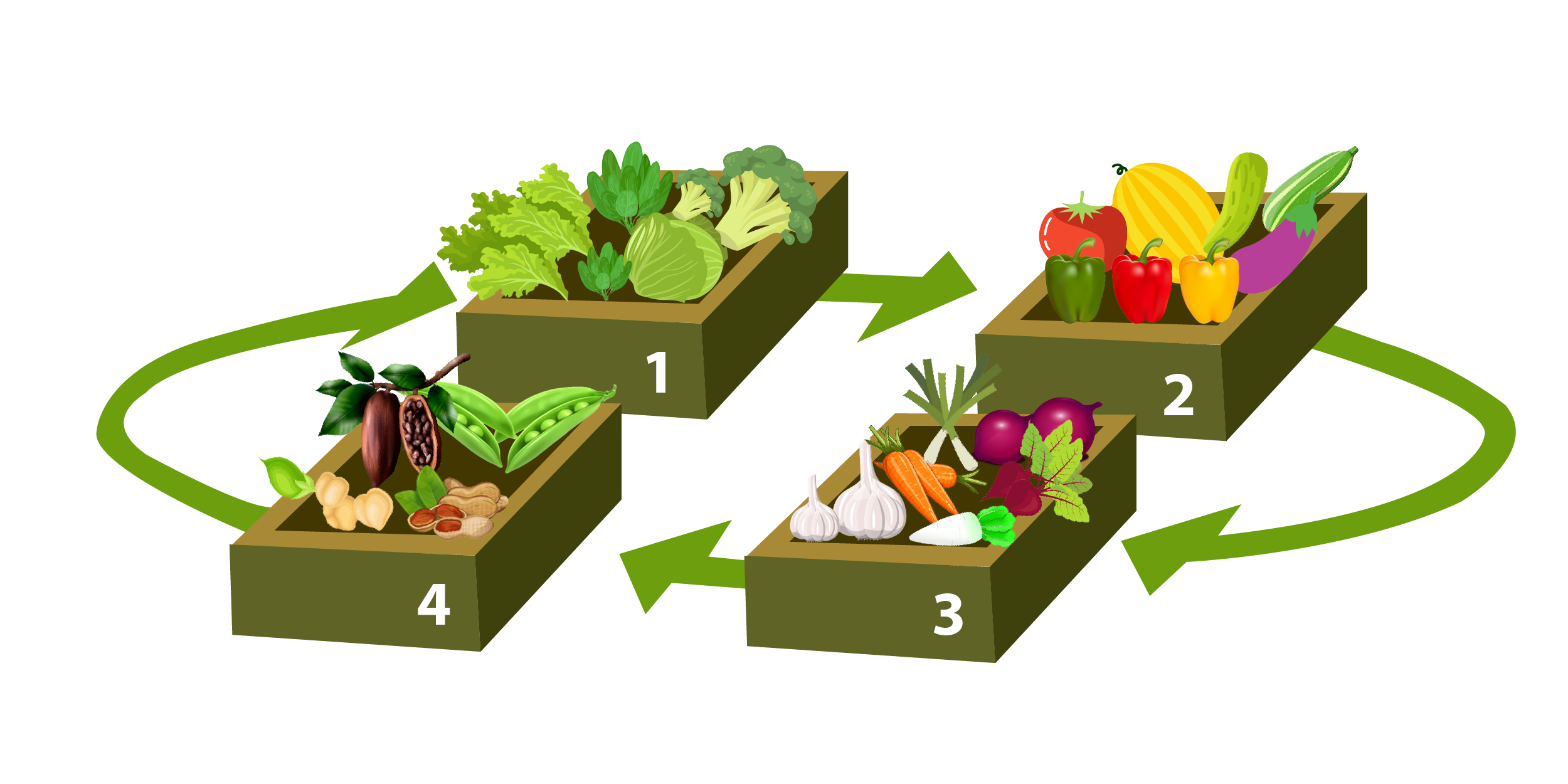 A Garden's Seasonal Crop Rotation
Leaves: Thrives on nitrogen. Example includes lettuce, spinach, broccoli, cabbage etc.
Fruits: Thrives on phosphorous. Example includes squashes, cucumbers, melons, tomatoes, peppers, and eggplants.
Roots: Thrives on potassium. Example includes onions, leeks, garlic, carrots, beets, radishes.
Legumes: Legumes are excellent for the Soil because they store nitrogen from the air and release it into the soil. Example includes beans, peas.
Crop Rotation helps keep your garden free of disease and potential pests. In addition, cycling the crops in this order maximizes the crop's ability to take advantage of certain nutrients left in the soil by the last crop.
To help you keep these groups together in your Smart Garden Plan each of these four groups has an associated color, so you can move your plants around and still keep the right crops together just matching the colors.
We have created six rotation groups for all the plants as follows:
Fruits: Solanaceae + Cucurbits (Triangle in Left Top)
Roots: Alliums + Umbelliferae (Triangle in Left Bottom)
Leaves: Brassicas + Leafy Greens (Triangle in Right Top)
Cleaners: Legumes + Corn + Potatoes (Triangle in Right Bottom)
Flowers (Triangle in Right Top)
Perennials (Triangle in Left Bottom)
On the plan page there is a small triangle on corner of the plant icon, with a color corresponding to its rotation group. The location of the triangle also helps to identify the group.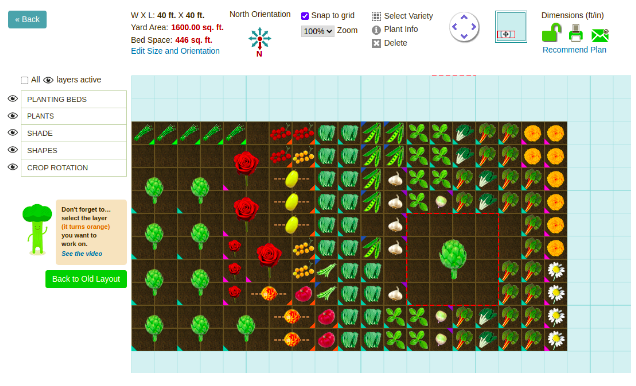 In the left panel there is a "CROP ROTATION" option, which can be used to enable / disable the crop rotation functionality.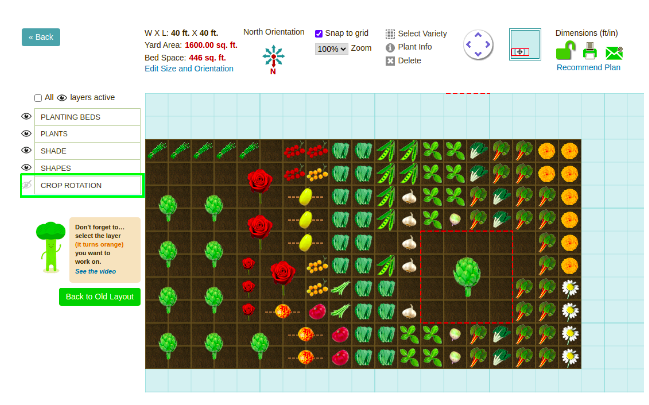 In the plant info section of PLAN page also you can see the rotation group details for the selected plant.