Your vegetable garden plan.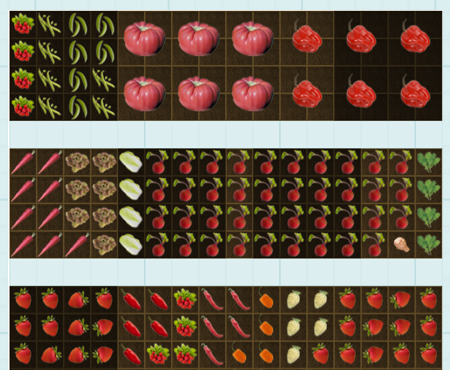 The big picture.
Now have a complete birds eye view of your plan, what you want to plant, where and how much to plant. Lay out your garden beds, select your plants, and we'll recommend a layout. Then drag and drop your plants around your garden layout if you want to customize your plan.
There's even the ability to print out the plan with additional labeling that makes it easy to use as a reference in the garden.
The details.
Selecting any plant in your garden brings up important information on that plant on the left hand side. You can access it at any time. If you want more info about a plant, click on the name of the variety to go to its Plants Guide, with full details about the plant, from prep to pests.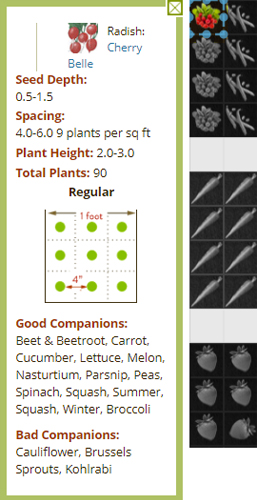 Play or plan for next year.
Create a new garden easily with the same layout, same plants or both. Try out some options when you are planning or get set up super quick for next year. Once your garden layout is in place, you can start with a copy of last years plants or start fresh. You are in charge.